A Closer Look At Thermofoil Cabinet Doors
Ways of refacing your kitchen can draw a long list. While traditional wood are the choice of many, homeowners can go with thermofoil cabinet doors as an alternative with its viable way in covering the existing cabinetry.
Among the popular choices are white thermofoil cabinet doors. Such cabinetry is capable of making a simple kitchen stand out. They may seem plain right from the surface, but they surely offer quite stylish contrasts toward a rather simple design. These cabinets are best used to contrast elements that are either dark or colourful. For instance, rich cherry flooring, appliances with tinted glass, and dark colored granite countertops. When these elements are put to contrast white thermofoil cabinetry, a unified feeling for a kitchen can be achieved.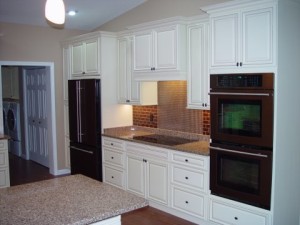 A Brief Description of Thermofoil Kitchen Cabinet Doors
A thermofoil cabinet is generally made out of particle board incased within a vinyl type skin – and it is done through adhesive and heating application. These processes explain that tight fit of the finished product. The wonderful thing about thermofoil cabinet doors is that they require less and fairly easy cleaning. Plus, the color doesn't fade quickly compared to painted wood options. For these reasons, thermofoil cabinetries are oftentimes chosen due to exceptional value with reasonably low costs compared to other styles out there.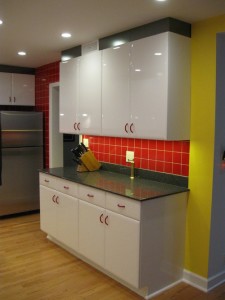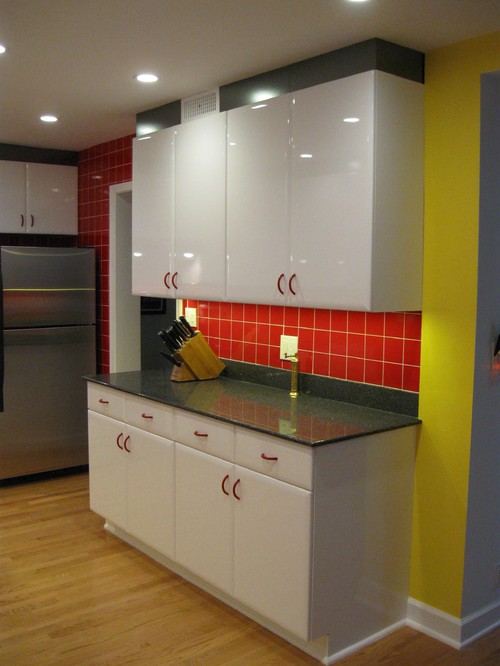 Keeping Thermofoil Doors Safe from Heat Damage
While thermofoil cabinets are proven durable, they are not an exception to damage susceptibility, especially from heat. For that reason, here are some tips that would help you keep them preserved:
Remove all the doors and drawers next to the oven, particularly if you are applying self-cleaning processes. Throughout the process, there is always little amount curt of heat escaping through the over door's edges. That will actually cause the plastic to melt, thus, shrinking and curling follows.
Do not place your deep fryer directly underneath cabinet doors above so as to avoid the melting of the plastic material.
Either push or pull oven toasters away from your cabinet's door edges. That way, the heat rising won't boil down to damaging the doors.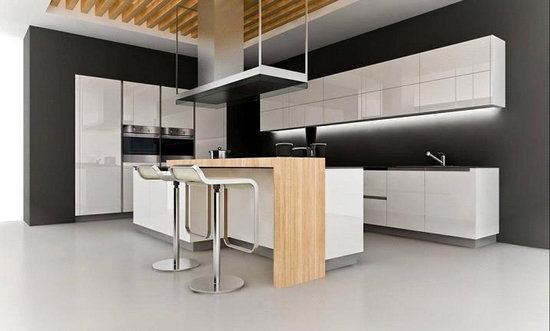 Why Buy from a Reliable Thermofoil Cabinet Doors
It is important that you buy thermofoil cabinets from a trusted source. A good example would be Cabinets Direct. Why is there a need for this? That is simply because you would want assurance that your money does not go to waste. There must be warranty coverage to hedge you from overspending when issues start to surface. Just imagine the overhead costs you might end up having through professional services and the necessary materials. The typical cabinet man is stapled with a 50-dollar hourly rate while there are others that run for around 450 to 600 dollars per 21" upper and base cabinets. In addition to that, reliable sources that provide warranties on cabinetry also shoulder shipping costs when manufacturer services have to be involved.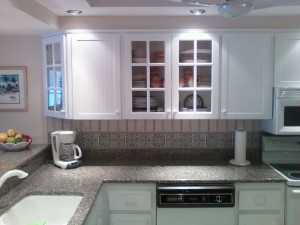 These rigid thermofoil cabinet doors are cloistered with protective qualities that assure longevity to the consumer. You can also go with customized options that are made available or impart your ideas to your professional contact so they can come up with a design that would suit your taste. Since your kitchen is an essential part of your abode, it is just right to invest on thermofoil cabinetry options with the brilliance they possess.