Bamboo Cabinets – One of the Toughest Choices in the Market for Your Home
There can actually be a lot of materials that can be used to make cabinets to be used in the home or at the workplace. However, most people would prefer to have a cabinet that is made from lightweight but durable materials. Others would also want to have cabinets that are made from common materials that are eco-friendly, especially those people who truly care for the environment and would want to support the crusade for saving mother earth. With this in mind, brilliant minds from a lot of cabinet making companies and cabinet selling shops like Cabinets Direct have come up with a cabinet that is not only eco-friendly, but durable and stylish as well. They have come with furniture now commonly called bamboo cabinets.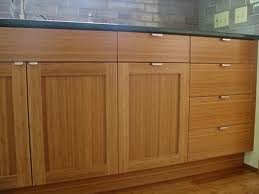 Why Choose Bamboo Made Cabinets
Not everybody may know this for a fact but the bamboo material is actually one of the toughest natural materials out there. Most bamboo plants, especially those large ones can be more durable and flexible that most wood. But what are the other benefits of having bamboo cabinets inside the house? What makes bamboo an ideal material for cabinets and other furniture? Listed below are just some of its wonderful properties.
Where bamboo plants are commonly found, they are known to be one of the toughest plants there is. Amazingly, they can withstand almost any kind of severe weather making them one of the sturdiest plants anywhere. This has led a lot of people into thinking that they can make stylish yet durable things out of bamboo culms. And so the notion was really true after all.
Products for Your Convenience
A lot of people and cabinet making companies are now taking notice of the beauty of cabinets made out bamboo. Listed below are just some of the bamboo cabinets that are readily available in the market today on different cabinet shops and websites.
Bamboo kitchen cabinets are ideal for any home because of its versatility when it comes to style and its durability. For an area that is prone to spillage of different kinds of liquids, having a material as durable as bamboo will be perfect for it. Unlike other materials that breaks easily when exposed to water, bamboo made cabinets will surely longer.

Similar to kitchen cabinets made out of bamboo, bamboo bathroom cabinets also proves to be a good choice for this type of room simply because of the fact that the place is prone to moisture, which has been proven to destroy cabinets made from other materials. Bamboo bath cabinets are not only durable; they are also very stylish making it perfect for any bathroom. A lot of tropical resorts nowadays use bamboo for their bathroom cabinets for the style and quality.
Where to Find Quality Bamboo Made Cabinets
As previously mentioned above, there are a lot of storage solution stores, cabinet making shops and home improvement shops that sell exciting selections like beautiful and elegant bamboo cabinets. However, when it comes to selecting the best kind of bamboo made cabinets, there are some things to be considered like the area where the cabinets would be placed.
The type of material the cabinet is made will determine its longevity especially when placed on areas where there is a high level of heat or moisture that some cabinet materials would not last very long. However in these types of areas, having a cabinet made out of bamboo will surely last long since bamboo boards are known for its toughness and style as well.