Bath Cabinets as Vanity and Functional Bathroom Elements
Bathing is an essential part of everyone's daily routine. It's how people get the kind of push and refreshment they need to get going for work, school and to other places. Like bathing, updating your bathroom is just as important. The best place to begin with would be the bath cabinets.
Bath Storage Cabinets
In recent times, bath cabinets are used for describing any cabinet specifically designed for bathroom use. They can either be the typical large wall or tall storage cabinets. In more luxurious settings, bathroom cabinets can have combined purposes. A good example would be a cabinet that serves as a bathroom vanity, medicine cabinet, and as a countertop – all these in one unit. Sometimes, these cabinets run a measure of over 21 inches deep, 30 inches wide, and 32 inches tall.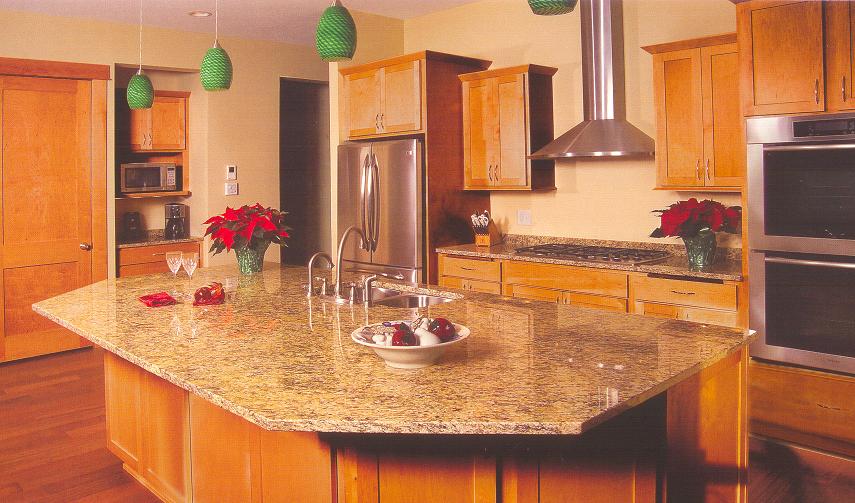 Bath Vanity Cabinets
Bathroom vanities are a vital element of every bathroom. They can add up some drama to what decors and overall design ideas applied. Bath sink cabinets give countertop space, which serve as a hub for great storage beneath, the faucets, and the sink. It's just amazing how bath cabinets and the storage space are often left out during the planning phase. It is imperative for every bathroom to have a certain space – accessible to all – where everything is placed. Bath vanity cabinets also allow for a well-organized and less cluttered bathroom area.
Storage cabinets can help organize personal beauty items in the bathroom such as hygiene products, makeup, lotions and a lot more. In order to turn your bathroom into something really pleasing to the eye, it is a must to apply the right bathroom cabinet style. There are several various bath storage cabinet designs that would fit different home decors. Whether it's a condominium unit, a simply structured house or a mansion type home you have, home furnishing makers, like Cabinets Direct, are able to offer the most brilliant storage cabinets that befit your bathroom needs. Here are some good examples: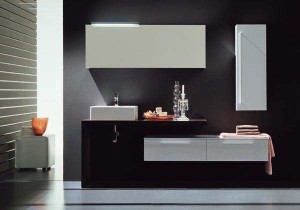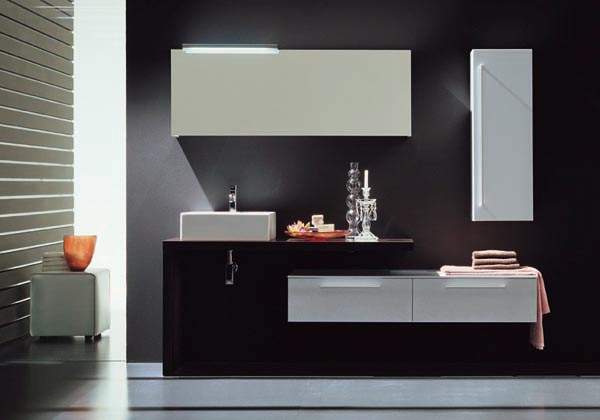 For a limited bathroom space in a home for a family of five, bath corner cabinets make the perfect deal. The installation requires the cabinets to face the shower room; a setting which would retain the floor space available. So this is basically a minimalist choice that can make your bathroom much less cluttered.
This choice is more typical on a larger bathroom setting. It can provide an elegant appearance without compromising the floor space available.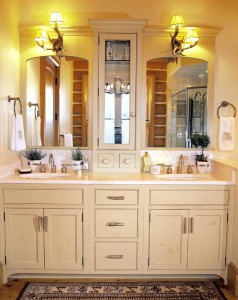 A mirror cabinet is a combination of storage and medicine cabinets. It is ideally installed right above the bathroom sink, which forms a simple elegant style. The right positioning of this kind of cabinet can also give a professional look.
Master Bath Cabinets
Master baths usually have double sinks in them – a design that can accommodate two people and fill in the space. Master bathroom cabinets come in different wood types, the most popular choices being walnut, mahogany, oak, cherry, and birch. These wood types have the power to make a modern look. Nonetheless, the matching hardware, design, and the finishing designs are the three major elements that are truly capable of putting up the chicness.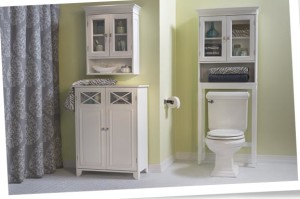 Bath Cabinet: Your Ultimate Storage and Decorating Solution
Nowadays, bath cabinets don't just play as simple boxes of storage for your personal belongings. Instead, they are now vital additions to the bathroom for the simple reason of being able to incorporate style and absolute functionality altogether. Since there aren't really much elements found within the area, every little tweak you make can really create a certain kind of impact – and modifications for the bathroom cabinets are not an exception to that.