Getting Ready for A Modern Kitchen
A modern kitchen is a convenient option for a family to consider. The kitchen plays an important role in a family's overall well-being where food preparation is done. It is also a great place to hangout with family members and friends while making snacks and packing for the trip. You can't deny that this room is considered as the center of activity and the heart and soul of a house. If you are like most homeowners, it is no less than the soul and heart of your household – a center of activity night or day, a creative place, a gathering point, an extension of your passions and personality. When designing or remodeling your kitchen, its final look will depend on four key areas, these are the cabinets, flooring, appliances, and countertops. The selection of cabinets is the cornerstone of your kitchen. The cabinets will be the most used and most visible element of your kitchen.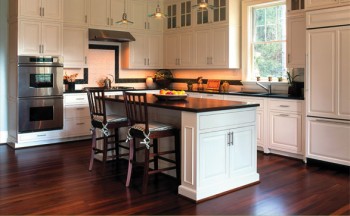 To get the best design of your modern kitchen you need to consider the following things:
Design and color – The cabinets that you select should not contrast with the colors of your house. Your modern house will look great with cabinets that have a modern design. If your house has a classic look you should choose kitchen cabinets that have a classical design. Bright colors and contrasting tones, gentle greens, and fluorescent yellow, and vibrant reds are some of the colors that are commonly used in modern kitchen cabinets designs.
If you have chosen traditional kitchen cabinet designs, you should select traditional kitchen cabinet colors, such as whites and creams. Whether you have chosen a modern kitchen cabinet design or a traditional kitchen cabinet design, there are some colors that will certainly make your kitchen to look great.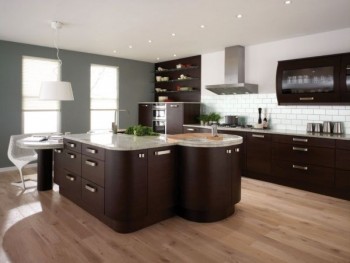 Dark browns and grays for kitchen cabinet colors can help you in creating visual contrast if you have chosen light colored kitchen design. Black can also be a great choice, particularly if you want to create a contrast particularly with a primarily light colored kitchen design. Finally if you have some modern kitchen designs, ensure that the design and color of the cabinets work well with the design and color of your modern kitchen tables and flooring.
Size – You should choose a kitchen cabinet size according to the size of your kitchen and the space available. If you have a small building or apartment it would not be ideal for you to select a large kitchen cabinet as this will cram up space in your kitchen.
Storage – You should choose a kitchen cabinet that will be able to hold all the items that you will be storing in your kitchen. It would not make any sense to have a wonderful modern kitchen design and lack enough kitchen storage space to store your utensils and kitchen appliances. You can incorporate storage racks into your cabinet to hold spices, wine bottles, dinnerware, or large cleaning and cooking items.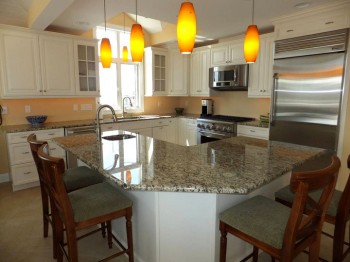 One of the Best in the Market
There are many cabinet manufactures in the world that offer high quality and affordable kitchen cabinets, but none of them beats Cabinets Direct Company which has over 75 year experience in kitchen cabinet manufacturing. You should get your kitchen cabinet from the company, they manufacture some of the best kitchen cabinets in the world and they will be able to provide you a kitchen cabinet design that is going to meet all your needs. They offer the following types of kitchen cabinets: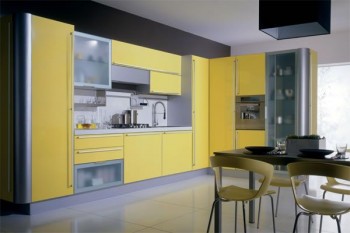 Base cabinets– These are found on the kitchen floor and they are usually built around plumbing structures in the kitchen. You can use them to store cleaning equipment and solutions, and various cooking tools such as pans and pots.
Wall Cabinets– These are mounted on the walls and usually have shelves. You can use wall cabinets to store groceries, dishes, and bowls.
Custom fitted cabinets – The Company offers twelve different lines of kitchen cabinets and you can choose a design that they customize to fit your kitchen.
 Get ready to give your kitchen a brand new look by using some of the best modern kitchen designs and ideas that are sure hit for a modern family setup.