Helpful Kitchen Cabinet Ideas
Cabinets in your kitchen can add to its style and usability as you use them for a long time for various purposes. But with the passage of time sometimes you get tired of the look of your existing kitchen cabinet. You can change the look of your kitchen either by installing a new kitchen cabinet or refurnishing the existing one to give it a new look. Buying a new kitchen cabinet is not an affordable option for everyone to change the looks of your kitchen. Refurnishing the kitchen cabinet is a cost effective method to provide new look not only to your kitchen but also to your kitchen cabinets direct. Some of the kitchen cabinet ideas provided hereunder can help you in this regard.
Preparation Tips
Kitchen cabinet painting ideas provided hereunder can help you in refurnishing your kitchen cabinet without spending a lot as per your desire.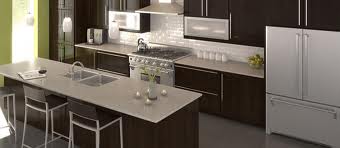 First of all you should remove the hinges and hardware from the cabinet to clean its surface from all sides thoroughly. You can use mineral spirit and soft cotton cloth for this purpose. Your paint can cover each and every defect on any surface but it cannot cover greasy and dirty surface effectively. So instead of just wiping it you should remove the grime and stains of oil and wax from it by scrubbing it thoroughly.

You should also clean the dents and grooves on its surface to fill them with good quality filler to provide it a smooth finish. After filling the dents you should sand it and clean the dust with cloth before painting it.

You can also use prime paint to conceal the stains that could not be removed after sanding it. Now apply two coats of the paint you like in your kitchen after drying each coat.

You can put the hinges and hardware removed from it to make it usable again.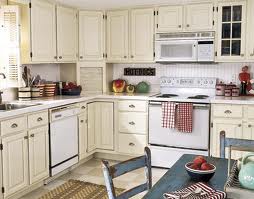 One more thing you should keep in mind while using these kitchen cabinet ideas for painting is that you should choose good quality paint for it to make it affordable for you in the long run.
Organization Ideas
Kitchen cabinet organization ideas provided hereunder will help you in refurnishing your kitchen without spending much on it.
First of all you should remove everything from the cabinet to clean it thoroughly to make its re-organization easy.

Put all the stuff removed from the cabinet on a table to let you decide about the retainable things from them.

You should clean the cabinet from all of its open sides including internal and external sides.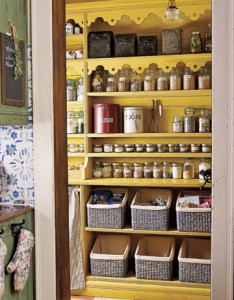 Instead of only dusting it you should try to remove grime and oil stains from it by sanding it with a suitable sand paper.

Now you should put a fresh paper or cork lining in it which will keep it odor free along with enhancing its looks.

You can also use scented sachets or small pack of herbs and spices not only to deter insects but also to eliminate bad odors.

You can also buy organizing equipments to keep lots of your kitchen items in a very organized manner in your kitchen cabinet.

Organizers like utensil organizers and canisters can help you in keeping your utensils and groceries in a well organized manner. You can use different types of organizers for different types of utensils and other kitchen necessities.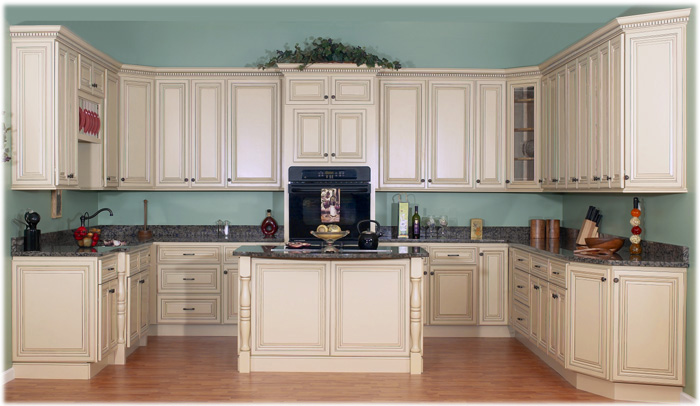 Refacing the kitchen cabinet can also be an option for you to help you in refurnishing your kitchen as per your desire. You can reface your kitchen cabinet by wrapping all of its inner surfaces with a thin coat of wood veneer. You can use different types of veneers for this purpose including pure white, wood grain or any other from your favorite finishes and colors. You can also use laminates to reface your kitchen cabinets externally. The professional providing services can also suggest you some kitchen cabinet refacing ideas in this regard will remove drawers, doors and their hardware before wrapping it with new veneer. After wrapping the inner of the cabinet with wood veneer its doors and drawers with new lamination and hardware will be replaced to give your kitchen a new look. Thus you can easily refurnish your kitchen cabinets by following kitchen cabinet ideas provided here above.