Melamine Cabinets for Different Purposes at Home
When it comes to cabinets that will be used at home or in the office or any workplace, one may find it surprising to know that there are actually a lot of cabinets that are made from various types of materials; not only the traditional wood and metal. These cabinets made from different materials are also reliable as their wood and metal counterpart. One product in particular that is used to make cabinets that will be described in this article is melamine. And with that, the different types of melamine cabinets will be discussed.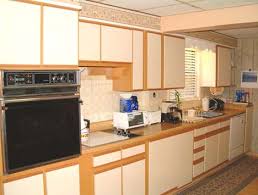 What is it really?
Melamine is actually a paper finish that is resin saturated and thermally fused. The materials are bonded on a core made of particleboard and are made hard enough to be used on building different kinds of carpentry products especially cabinets. The material is generally made of plastic but can be made to look like some other materials commonly used for cabinet making like wood.
Varieties
With that in mind, listed below are just some of the different melamine cabinets that people can go look for in different cabinet making stores and shops like Cabinets Direct.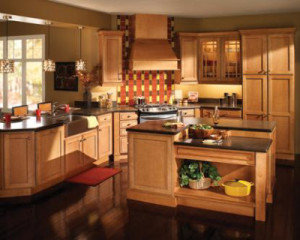 Perhaps one of the most common places where you can find cabinets of different sizes and function inside the house is the kitchen. This is one of the reasons why cabinet makers have made these kinds of storage devices made out of melamine. There are also some instances where the cabinets themselves are not entirely made out of melamine but with other materials as well such as wood to make it sturdier. Melamine kitchen cabinets can also come in different colors; depending on the preferences of the homeowner and how that person want their melamine made kitchen cabinets to look like.
Another common type of cabinet that is made from melamine is the storage cabinets. Melamine storage cabinets are commonly found in bedrooms to store wardrobe and other things inside the bedroom. Storage cabinets made of melamine can also be used on different places such as the office to store important files and other office equipment.
Melamine cabinets are not only suitable to use in the kitchen, office or bedroom; but it can also be used on the garage as well. Because of the different colors available for this type of cabinets, it can be used to suit any garage no matter what the owner's taste is. Common colors used in melamine garage cabinets are white, brown, black and red. These colors are readily available in various storage solution shops and can be purchased for a reasonable price.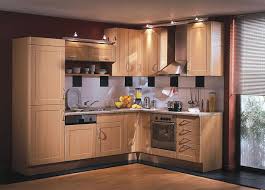 Conclusion
As you can clearly see, there is a multitude of melamine-based cabinets that you can choose from. Select accordingly to your needs and budget and surely, there will be no chances of you going wrong.
Pros and Cons of Having Melamine Cabinets
A lot of people have their own opinion about using melamine on their cabinetry projects or even purchasing cabinets entirely made out of melamine. Because of this, here are some of the pros and cons of having cabinets made out of melamine or using the product as the main material for one's next cabinet making project.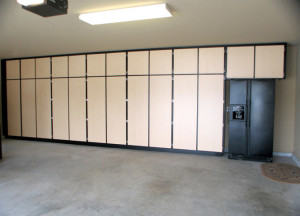 Pros
Cheap – Materials made entirely out of melamine can be very cheap. This is the reason why a lot of people still use it despite its flaws.
Easy to clean – perhaps just a matter of wiping would do.
Does not absorb odor and stains.
Cons
Chips easily and hard to repair.
Can be easily damaged by water, so cleaning should only be done with a damp cloth.
Heavy
So those are the different pros and cons of having melamine for the cabinet. One must weigh things properly to decide whether this material is fit for the project or not.