Refinishing Cabinets – A Simple Do-It-Yourself Task
The best way you can augment your home's livability and at the same time improve its market value is by remodeling. The kitchen and bathroom are two places in the house where people visit quite frequently. You can stay a whole day without having to visit your bedroom but you cannot stay without going to the bathroom at least once in a day and the kitchen several times. While it may sound a little bit too heavy a task, refinishing cabinets on your own is one of the finest ways to remodel a house.
Starting Your Remodeling Process
Remodeling is something that you can do quite easily by adding a few things like granite countertops and replacing others like old sinks with brand new stainless steel ones. Refinishing the kitchen or bathroom cabinets is one of the things you will want to do before you start the renovation process. However, before you start refinishing cabinets in your kitchen you may want to ask yourself a few questions. For instance you should consider whether those cabinets are worth the process or you need to get new ones.
There is no way you can refinish old and tired cabinets. Replacement is what you should do. If they are healthy the rules of cabinets direct that you keep working with them because replacement is an awfully expensive affair. If you insist to refinish an already worn out cabinet, there is a huge chance of failure and in the process waste your time and effort in the attempted task. Take not if its basic functions are already damaged aside from its overall appearance when appraising the cabinet. But what is more important, is the overall condition of the boards and planks used in making them.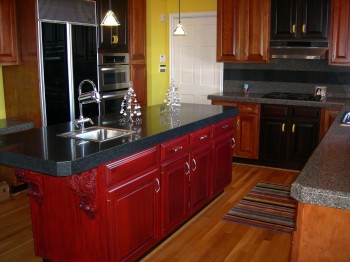 The Do-it-yourself Task
There is no need to call a handyman or a painter to work on refinishing kitchen cabinets or those in the bathroom if you have the time. The process is fairly simple:
Remove everything from the cabinets then remove the shelves and doors of the cabinet by removing the screws that hold them in place.
Clean the cabinets thoroughly to remove any dust or dirt as these will hamper the refinishing process.
Using soft sand paper remove any roughness from the cabinets.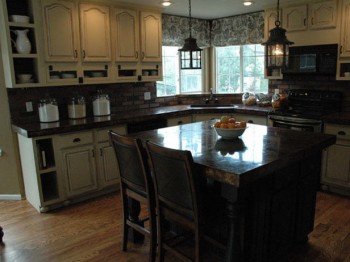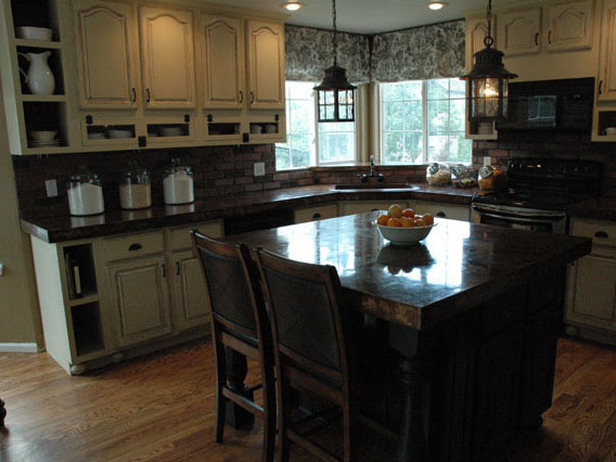 Find varnish or paint that will not clash with the rest of the kitchen or bathroom.
Apply the paint all over the cabinet except on screw holes as they will get blocked.
With that you will have upgraded the look of your cabinets without much of a hustle. The same process applies when you are refinishing bathroom cabinets.
Regardless of the style of the cabinets or the material used to make then, you can easily enhance their look. When refinishing cabinets you can add raised or textured designs onto the surface to make them look a little bit different. A raised design on cabinets gives them a more impressive appearance and makes those plain cabinets look more interesting. Wood Icing is the best product you can use to style up old furniture and cabinetry without having to do much. It is the best product you can employ when refinishing oak cabinets.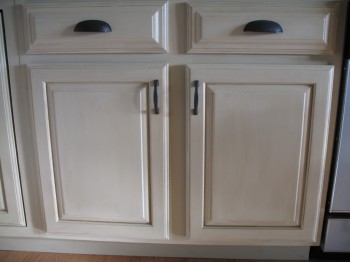 It is latex based and very easy to clean up. Using the stencil designs that come with Wood Icing, creating awe-inspiring raised designs will be unbelievably simple. The best part of it is that you do not require years of experience of any kind of training in order to use it. The product (Wood Icing) comes with simple instructions to help you get started on refinishing cabinets in any part of your house.