Useful Info About Granite Countertops
Today, granite countertops are among the most preferred kind of countertops both in homes and commercial buildings. These countertops give a room an ambience of class and sophistication. This works well with modern, classy themes and designs that people are adopting for their homes and offices today.  Aside from making your home attractive, they are durable and a very good investment. Granite countertops colors range from very bright colors to relatively dull but still glossy colors. These countertops also come in random patterns and prints that vary but they have a common feature when it comes to patterns – they have an abstract look.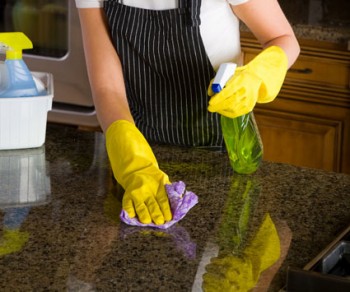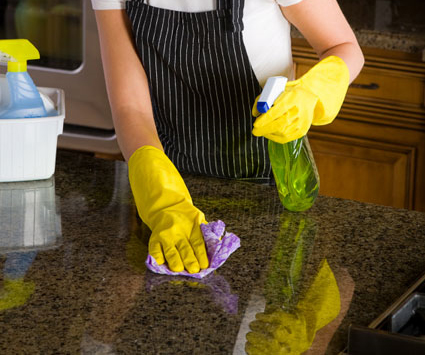 How Much Are They?
Granite refers to a kind of natural stone that is usually quite tough in nature hence its use in making countertops. This stone comes in a range of grades that vary on quality. Some grades chip and crack with more ease as compared to others. Granite countertops cost for this reason differ depending on the grade of granite used in their making as well as their sizes. There are some granite countertops that are quite affordable while others are very expensive to many people. Modular granite countertops are the middle ground for these types of countertops in both size and cost.
Kashmir gold granite is a type of granite that is perfect for making kitchen countertops and bathroom surfaces. This type of granite can be found in Madurai, India.  This is because Kashmir gold granite is a unique and sophisticated kind of granite that complements both traditional and modern kitchen and bathroom designs. It works particularly well for bathrooms as it gives them a spa like feel that is very good for relaxation.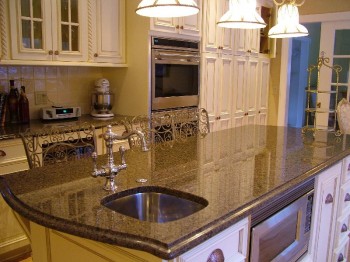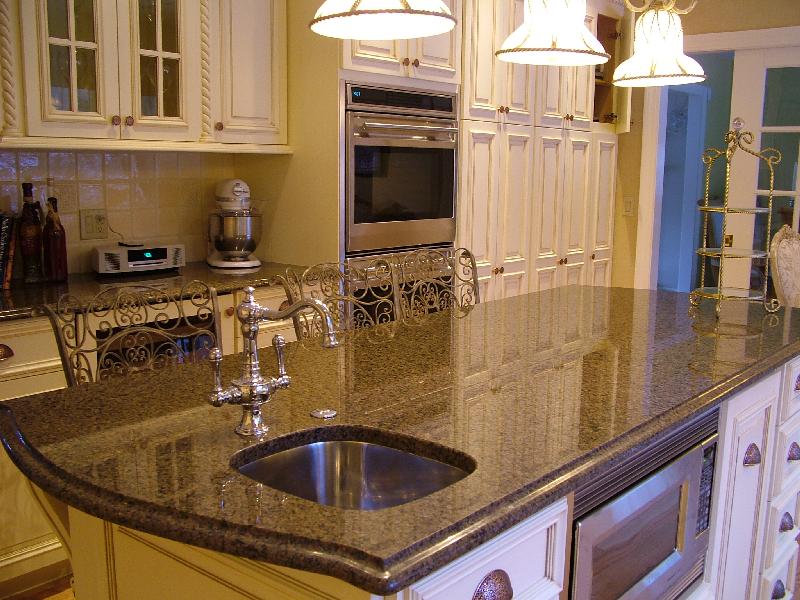 Ease of cleaning granite countertops is one of main reasons why these surfaces are preferred today. Cleaning these countertops simply uses warm water and a detergent to clear all oily patches. For dust, simple wiping with a piece of cloth does it. There is a special wax that is used on a granite countertop to maintain its gloss even after it has been used over a long period of time.
Pros and Cons of Granite Countertops
Like any other materials. Countertops made from granite have its own set of advantage and disadvantages.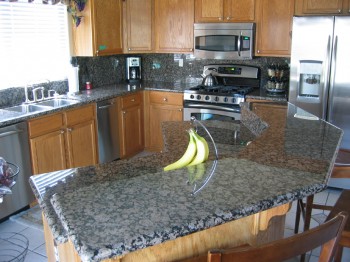 Pros
Since most of these surfaces are installed in the kitchen or bathrooms, sanitation is the primary concern. Contamination of bacteria is easily resolved in granite surfaces.
This type of countertop material adds more value to your house.
Granite's value does not depreciate.
The surface can take the heat of hot pans.
Cons
Granites are heavy materials. The cost of installation for stable support is expensive.
The installation time also takes time thus adding more to your expenses.
Granite countertops last for a very long time. It would be a very tedious task if you change your mind and replace it.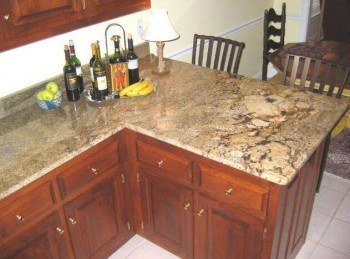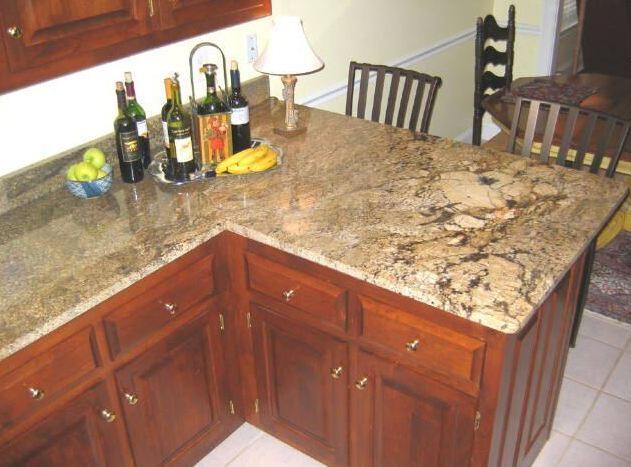 Now that you have learned some useful information about these materials, you can now start with your project or just make plans first. They are a very good investment and improve the overall aesthetic of a room.  These heavy duty materials come in different patterns that will surely add value to your homes and make the place an enjoyable place to stay. Start looking for top quality countertops from stores or trusted distributors of countertops and cabinets such as Cabinets Direct.