What It Takes To Have The Best Painted Kitchen Cabinets
The elegance and beauty of painted kitchen cabinets can never be underrated. Kitchen cabinets play an important role of storing items safely and also augmenting the kitchen as well as the surrounding space. A well kept kitchen makes the owner proud and also creates a conducive living environment. However, kitchen cabinets will lose their appeal overtime. This may be caused by regular usage, as well as normal wear and tear. The best way to breathe new life to the cabinets is by painting. In order to carry out a successful kitchen cabinet repainting exercise, it is necessary to consider some factors.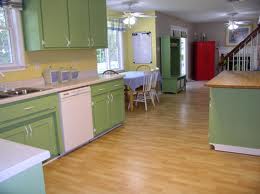 Type of Cabinets
Painted kitchen cabinets ideas cover a lot of aspects. One of the main considerations is the type of cabinet that is to be worked on. Different materials require different handling. Some will be much easier to work on, while others will require a bit of experience and expertise. Using the right method on the wrong kitchen cabinet will offer undesirable results. It is always important to research the methods in relation to type of surface. For instance wooden cabinets may require a bit of sanding, staining, and finally applying a clear coat to achieve the desired look. Veneer cabinets do not require staining, and they are much easier to work on.
Types of Paint
There are many different types of paints that are suitable for kitchen cabinets. Some paints are thinned using water, while others require special solvents such as white spirit, mineral spirit, or paint thinners. Some paints will also offer glossy or glassy appearance, while others will have a matte effect. It is therefore necessary to consider personal preferences, the kitchen design, and also the environment when selecting the paint. A person looking to have a very lustrous cabinet such as black painted kitchen cabinets may find acrylic or nitrocellulose paints ideal. A person who desires the rustic appeal will find single stage or base coats suitable.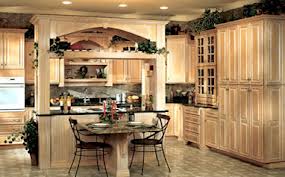 Color Matching
Modern kitchen cabinets have greatly changed from what they used to be like a few years back. Initially, the cabinets were preferred in a mono color for instance white painted kitchen cabinets. However, this trend has changed overtime. People are experimenting with colors and designs in an attempt to achieve the best setup. Small kitchens are normally painted white as a way of complementing the space. However, if the desire is to make the kitchen space seems larger, bold and warm colors are used. Personal character also determines the final effect. Conservative and more laid back people prefer cool colors, while the more outgoing prefer warmer colors and vibrant designs.
Application Process
Painting is not a one-off process. It is a series of activities that prepare the surface for paint application. The procedure will vary according to the surface and also the extent of damage. A lightly faded surface may only require a coat of paint. A badly damaged surface that has rotten sections, dents, and crevices will require more work and time. At times, it is always economical to replace badly worn-out cabinet doors with cabinets direct from a dealer rather than trying to repair the damaged sections. Dark colored cabinets are always very appealing as compared to light colored cabinets, but they also tend to fade much faster and also require more work to restore.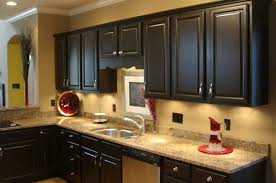 Painting Technique
Coming up with appropriate painted kitchen cabinets will also be influenced by the restorative technique. The method will depend on the paint or stain used, the proficiency of the person undertaking the exercise, as well as the equipment. Dark colors will come out well by using dark primer surfaces, while lighter colors go well with light primers. Spray painting using a high volume low pressure spray gun brings out more elegance as compared to using a brush or roller. It is also becoming necessary to use techniques that are user and eco-friendly.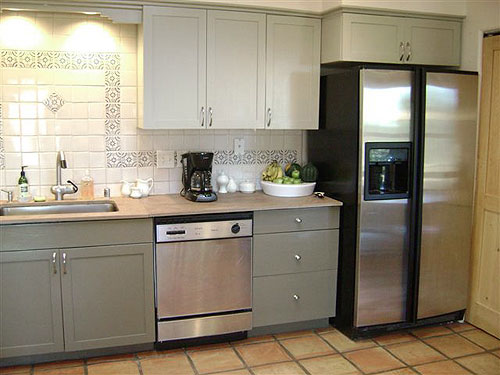 All the different ways of undertaking kitchen cabinet restoration seek to improve practicability and aesthetic appeal. A proper exercise will achieve this in a cost effective and time efficient manner. The best approach to achieving beautiful kitchen cabinets entails undertaking a detailed analysis, and also exercising patience. Doing so assures a home owner of high quality painted kitchen cabinets that are durable and also suitable for day to day use.