A Closer Look at the Quaint Shaker Cabinets
Shaker cabinets experience ups and downs of popularity through the years. Just like any shaker craftsmanship and design, Shaker style cabinets are generally well made, simple and functional. Two of the most known attributes of these cabinets are the distinct door style – also known the frame & panel — and the dovetail corners used. The front part of a shaker cabinet's door comprises an overlaid frame on a profoundly simple wood panel.
Originally, shaker kitchen cabinets were made of the quaint cherry wood. Nowadays, this kind of cabinet is now available in virtually all kinds of woods, allowing homeowners to choose either the ones made of indigenous wood materials or those that blend beautifully with the other elements of the house's décor. When handles and drawer pulls are put up, they would normally be the knobs that match with certain wood types or in other cases, simple hardware objects. These are also available in modern furniture stores like Cabinets Direct.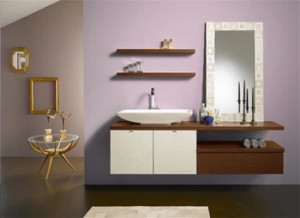 The Objectives of Shaker Kitchen Cabinets
The conventional shaker furniture and cabinets were used with zero adornments or decorations. The shakers used to value clean, simple lines in furniture and architecture, and also with other trade crafts. This kind of style used to be in observance with their beliefs and values. The Shakers have preferred furniture items built within in the structures. The results were neat with not even little space wasted. The furniture was fully functional, having several shelves, drawers and sturdy doors to keep the contents safe.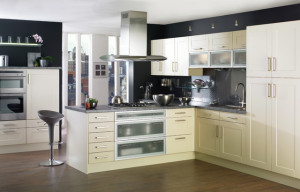 A Brief History about the Shakers
The Shakers had originating settlements across the Northeaster part of America and also in some quarters in New England. They were known to have been an influential utopian Christian organization during the 18th century, living in communities they so called "families" consisting around 35 to 100 individuals. Compared to other communities, the Shakers built their homes in a rather linear orientation about three quarters a mile away from each other. They had "Millennial Laws" that regulated each aspect of shared life. This included the following:
Marriage

Lifestyle

Arts

Crafts

Work

Community Planning

Architecture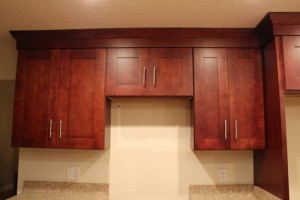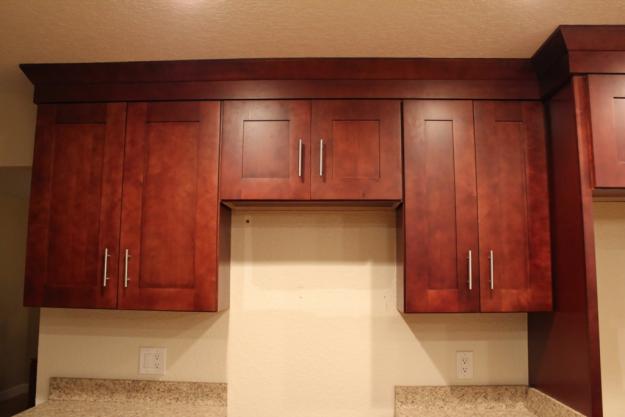 In a certain scale, Shaker furniture was built under conventional purposes that depicted cleanliness, simplicity and absolute functionality.
Shaker Cabinets in the Making
There are certain requirements to make durable furniture, like cabinets. One of which would be the use of wood joints that are dovetailed. These are ubiquitous in shaker type cabinets that need no gluing or nailing. Dovetail joints allow the wood material to contract and expand as one piece. The result: A joint that is undamaged with the shrinking and swelling of the wooden parts, even with dampness and the passage of time. How much it will cost for a finished shaker cabinet always depends on the kind of wood put to use. Its central focus in the making is always the center panel door, which determines what material best works for a design and the kind of natural finishing.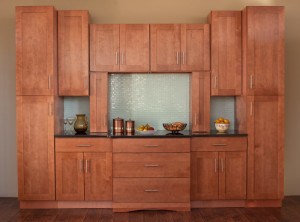 The Different Shaker Style Cabinets
One of the reasons behind the popularity of the shaker furniture line is its proven durability. Another one would be its quaint beauty paired with minimalism. It is originally one of the furniture types that do not necessitate capturing the eyes of people, serving only for functional purpose. But these days, there have been drastic changes and the once simple furniture streak now cleft to endearing elegance. Some of today's popular choices include maple, birch, honey pine, chestnut, butternut and cherry Shaker cabinets. So whether you are rooting for a historic kitchen design or for fully throttled functionality, Shaker cabinets are the key to either case.