Basic Knowledge On Custom Cabinets
Purchasing custom cabinets is a great opportunity to give your home an updated look. It enables you to customize storage with space for all the essential items. You can also have a theme to incorporate in your bathroom so it becomes easier to choose the updated look of your cabinets. Having a beautiful bathroom will add more comfort every time you enter the bathroom. You would associate relief of stress relief when you have a beautiful comfort and bathroom.
Before rushing to home furnishing stores, you need to have a thorough plan on how you want the bathroom cabinets to look like and have a vivid sample on what you have in mind. You can search online for pictures of the similar cabinets that you want to have. There are also some factors to consider before cashing out you cabinet expenses. Some of the factors to consider when buying cabinets include: manufacturer, material, storage options, number of cabinets required and most importantly the type of cabinet you want to buy. Cabinetry falls into three main types: custom cabinetry, semi-custom cabinetry and stock cabinetry.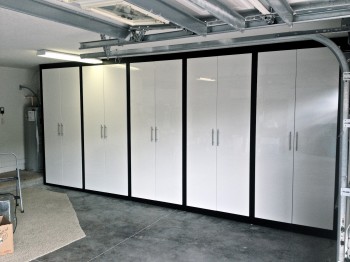 Custom/Shop built cabinetry
Custom cabinets differ in material, features and application. Custom garage cabinets are designed to help organize the clutter in your garage. These cabinets can be constructed to accommodate bikes, tools and lawn equipment. Garage cabinets also enhance the functionality and appearance of your garage. You can also have custom kitchen cabinets to change the look of your kitchen. The kitchen being one of the most visited rooms in the house, it is important to have all the equipment stored appropriately for easy access. One of the main advantages of custom cabinetry is that they are made based on the buyer's specifications and personal design. You can have these cabinets made from special woods or any mix of materials or finishes that suit the needs of your home. However, your choice of designer is important if you are to have quality merchandise. The downside is that custom cabinetry is the priciest type of cabinetry and usually takes a lot of time to produce.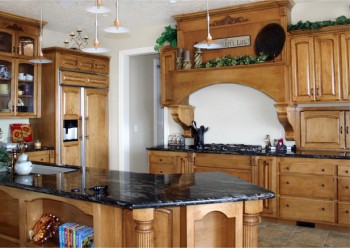 Stock Cabinetry
Like the name suggests, stock cabinets are easy to stock. Designers of stock cabinets direct most of the attention to using a durable finish. Stock cabinetry is limited in the number of styles, accessories, finishes and hardware used. The wood finishes may be limited to two options, the doors are held to a few styles and the drawers come in a handful of designs. Being the cheapest type of cabinetry, low cost materials are used for construction. The durability of stock cabinets is also the least compared to other options.
Semi-Custom Cabinetry
Partly custom and partly stock, semi custom cabinets offer more features than stock cabinets and take less time to produce when compared to custom cabinets. These cabinets have additional options for wood finishes, along with stylistic alternatives for drawers and doors. The cost for semi-custom cabinetry is also average making them the preferred option for low income earners.
When choosing custom cabinets for your home, you should determine your budget among other preferences. Since custom made cabinets are the most expensive type of cabinetry, you would not want to spend a lot of money for furniture that is wanting. The kind of manufacturer you pay for the job affects the quality of your cabinets.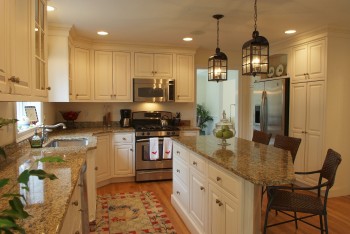 It is advisable to consult a professional cabinet designer before buying a cabinet. A professional will offer you the different pros and cons of the different types of cabinet designs and help you make a choice suited for your specific needs. There are many professionals who deal with custom cabinetry and with an in depth search, you are guaranteed to get the right designer for your cabinets.