Have you finally come to a decision to install a new set of cabinets in the kitchen? Well, there are numerous benefits you can take from unfinished cabinets. One of the biggest advantages is that unfinished kitchen cabinets make it much easier for you to modify your kitchen's looks with the endless possibilities they hold for customization. With that in mind, you can definitely put up design ideas that will surely complement the desired decorating scheme for your kitchen. If you happen to be close-fitting with your budget, which contradicts your longing for the best, unfinished options offer the ability for one to obtain high quality materials for durable cabinet construction without bending too much for cash.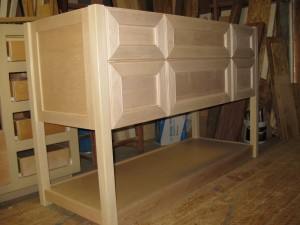 Unfinished is a Versatile Choice
Wholesalers and retailers of unfinished cabinets offer kitchen cabinets that come in different wood species, which are not varnished or stained. Ultimately, the cabinets are not sealed. But for what reasons? One thing is for sure – flexibility. These kinds of cabinets can allow for anyone to make the perfect style, along with the coloring and stain shading, glazing or finishing of their choosing. For example, if you love to spread a light hue, then the best way around that would be to finish an unfinished cabinet with something like light colored maple stain or clear lacquer. If you want something murky, then dark paint or even walnut stain would be the right finishing option for your cabinets.
Getting Better End Results
Each wood type has its own set of distinct properties, and that is something you should put into serious consideration as understanding each property can help determine the kind of material that befits your criteria. As far as absorbing stain goes, there is no real equality for the different woods on that matter.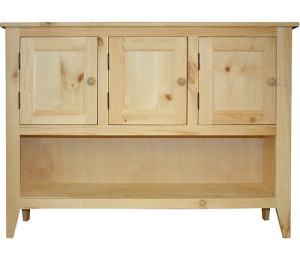 What determines the final color of the wood after staining is its rigidity and original shade. And that is because it is much harder to brighten wood up than to darken it. So in choosing wisely, it is essential to practice applying various stains onto samples of different types of unfinished woods. That should give you a better understanding of the possible outcome good for comparing and contrasting.
Two major things to remember:
Dark wood shading includes hickory and mahogany while pine, ask, beech, elm and oak are your light colors.

There is something considerably a middle ground, which entails woods like cherry, teak and rosewood.
Saving More with Unfinished Wood Cabinets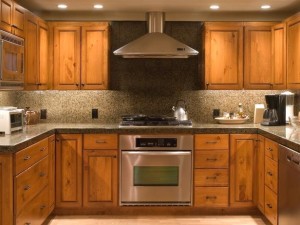 Apart from sheer aesthetics being the central point of buying unfinished cabinets, it is also worth knowing that you can definitely save a big deal of money than going with fully finished options. Since the cabinets happen to be unfinished, their prices are trimmed, going below the lines of what are considered expensive. Should you want to have them installed on your own, that means you are about to look at tremendous savings compared to buying fully furnished and sealed cabinets. What's more is that there are ready-to-assemble or RTA options that make for a much easier do-it-yourself install. It is indeed a big key to pleasing redesign endeavour to your kitchen when you are able to save a good amount of your hard-earned money.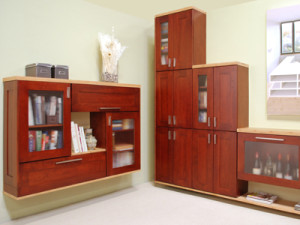 Final Words on Choosing Quality Unfinished Cabinets
Whatever your choice of unfinished cabinetry is, whether you'd like to go for unfinished oak cabinets that are much less susceptible to water damage or something made of the finest pine material, it is still undeniable that only a good dealer can provide you with that. Cabinets Direct, which you can visit online, sets out not only the latest furnished kitchen furniture options, but also unfinished items that are made only with premium grade wood materials.