How to Build Cabinet Doors and Storage Cabinets
Decorating the home can be a lot of fun. Every space in the home has a respective amount of importance – your kitchen is not an exception to that. Now, what is the most dominant thing you can find in the kitchen? Aside from the countertops and the sink area, the cabinets play a fairly significant role. Cabinets are where you store different utensils necessary for cooking, baking and so much more. If you want to resurface your kitchen so as to make it more pleasing to the eye, perhaps knowing to how to build cabinet doors would be perfect for starters.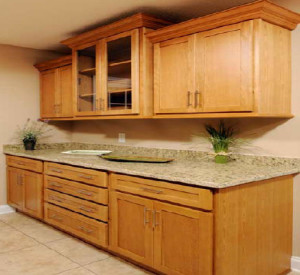 Essentials on How to Build Kitchen Cabinet Doors
If there's one thing worth noting about making cabinet doors, that would be the fact that it's easy. A lot of people go with hiring professional interior designers, and that is because they are daunted by the possibilities of messing up with the job. However, aside from being easy, it's also a fun task to undertake. You just have to have some amount of ingenuity in the process and be imparted by some of the simplest ways of doing woodwork … or generally carpentry. Add to that the fact that there are many different styles to pick from. Whether you plan to know how to build shaker style cabinet doors, or glass cabinet doors for distinctive elegance, or any other style available, the outcome will be satiating if the choice is based on what you fancy.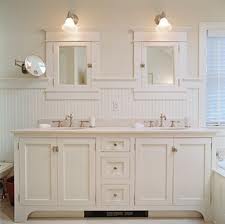 How to Build a Storage Cabinet with Doors
What other reason is there that should convince you to learn on how to build cabinet doors? To begin with, you get to save a lot of money. Secondly, the cabinets can be as good as you imagined them to be, impeccably stylish with exactitude. For starters, here's a step by step guide to accomplish your very first two-door storage cabinet.
Determine the measurement of your ideal cabinet. As a

standard choice

, it should have a 24-inch depth and 34.5-inch height.

Draw your desired cabinet design labelled with measurements on a drafting paper.

Get lumber wood or fused melamine. The latter is recommended as it is rot-proof and thus, lasts longer.

Get a 48-inch by 96-inch sheet for each cabinet you want built.

Acquire an edge banding that you prefer. Each cut side of the edges must be covered.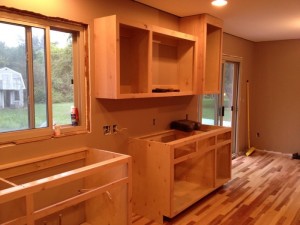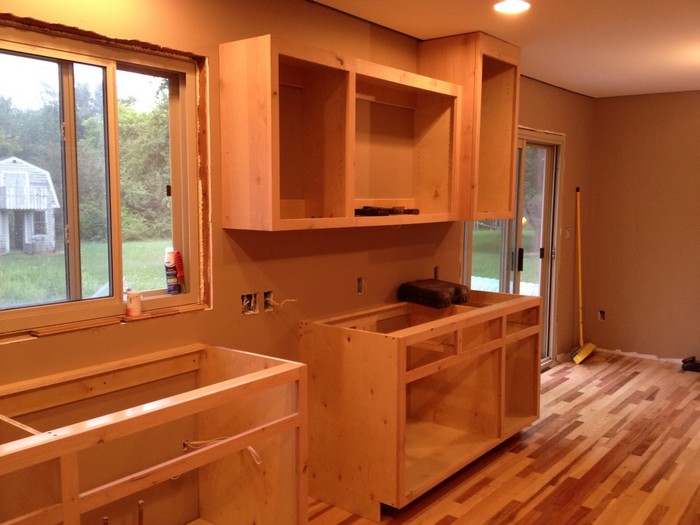 Get a wall saw, chop saw, table saw, and a dado saw.

Protect your eyes using safety goggles

and carefully put the sheet of fused melamine on the wall saw. Proceed with cutting at your required length using the saw blade. After having done the first piece, cut another same sized sheet.

Have the saw blade set at 24 inches and get the other length cut. So now, there should be two pieces of 34.5 by 24-inch sheets.

Proceed with cutting for the top to bottom piece for the 24-inch depth. The width will depend on your choosing.

Band only the side that comes with the length you chose, not the 24-inch one.

Both the wood pieces must be set up with the closed dado.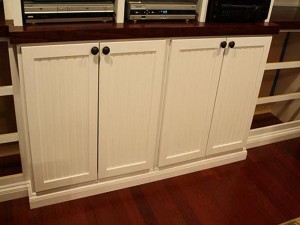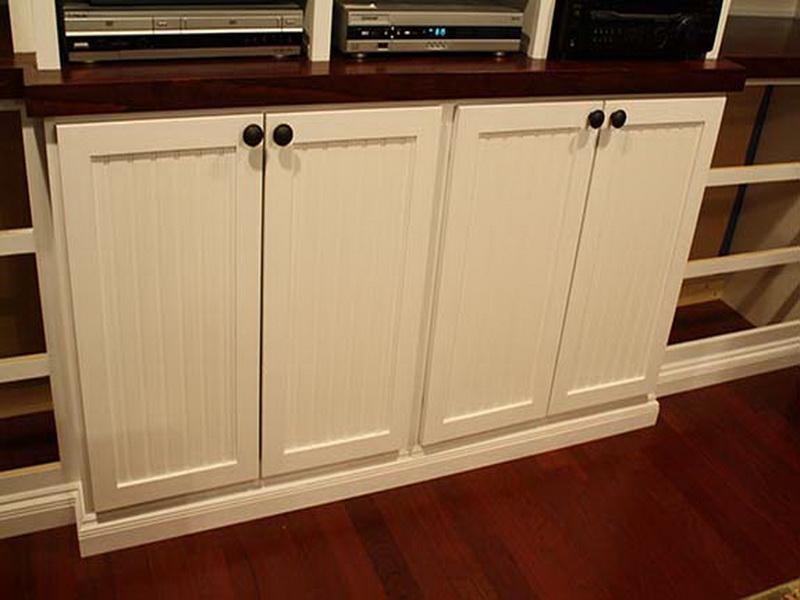 Get a staple gun and hook it to the nearest air hose. It is important to use only 1.5 inch staples. That way

, all side can be secured tightly from top to bottom.

Get the bottom piece placed into your cabinet's bottom dado. Staple it and apply the same steps to each side of your cabinet, followed by its top piece.

Finish the cabinet with paint of your choosing.
Conclusion
So now you know how to build cabinet doors on your own. As a tip, get inspiration from Cabinets Direct to know what you must plan for a cool cabinet project. Enjoy!