Laminate Cabinets: A Simple Buyer's Guide
Laminate cabinets are ideal for people who plan to do some home renovation without spending towards an empty wallet. They are also widely preferred for rental properties and cottages. Freestanding cupboard pieces happen to be another type of laminate cabinetry. If you want to get the best laminate kitchen or bathroom cabinets, it is important to do some research as well as some inspections before buying. There are also a couple other things you need to consider, especially when you are looking for a specific type of laminate cabinetry.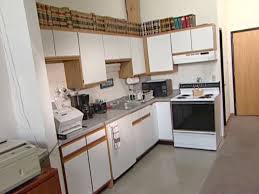 Popular Options
Here are three of the most common options available:
These cabinets are frequently used in office settings, may it be in the workplace or at home. This kind of cabinetry is very useful when you have to organize your files, folders and generally paperwork. Some of the choices you would have for this would be a single, double, and up to four drawers for every cabinet. The major types for this would be the lateral and vertical file cabinet. There are 2-columned cabinets that carry 6 to 8 drawers, evenly placed on each column.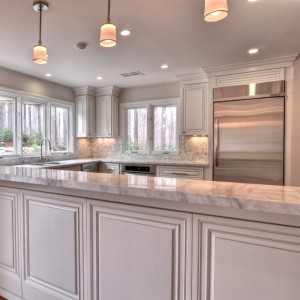 Laminate Storage Cabinets
These cabinets can are rather versatile and they always have a place to stay inside your home. There are storage cabinets for the kitchen, bathroom, bedroom and even in the garage. Nonetheless, the things you should root for must always be in line with the goals you have for buying a laminate storage cabinet. Some of the greatest advantages of these cabinets would be as follows:
They eat little space
They are easily adjustable
They are widely available
The rooms get a more spacious look with them around, allowing for freer movements
You can really put in just about anything you want in these laminate cabinetries. May it be books, tools, clothes and anything that fits within its dimension.
Laminate Cabinets for Advanced Use
Laminate for cabinets are known for their optimal protective qualities. For that reason, they make an effective storage cabinet for your specialized tools such as video recorders, cameras, and other gadgets. These cabinets are a sturdy and safe place to keep your expensive equipment. You can even try to make the most out of these cabinetries by incorporating a couple other ideas like adding compact storage containers, albums, portfolios and CD racks to keep your things organized. While some would require padlocks, others have installed lock mechanisms, particularly lockbox combos, which add up for enhanced security reasons.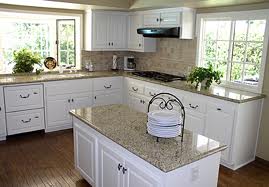 Tips in Buying Laminate Cabinets
Once you have determined the kind of laminate cabinetry you want to buy, your journey is actually just beginning. So to keep you guided, here are some tips that you can follow:
Visit your local furniture store.
Once you are able to find a seemingly good deal for a cabinet, don't purchase it right away even after seeing its low price tag. Check out for a similar item online first and compare the prices.
If the price online is much cheaper, proceed further with the ordering process. If you are required to pay for a shipping cost, that is when you go resort to buying the one in the local store.
Before buying, thoroughly check the condition of the cabinet, because there are actually instances where new items have unnoticed damages. Nonetheless, if the design meets your purpose, go with it.
Hopefully this piece has answered some of your queries. For more options concerning right type of laminate cabinet for your home and to get some inspiration on refinishing laminate cabinets, visit Cabinets Direct online.