The Benefits of Using Cherry Cabinets
Choosing the kind of cabinets to put in your kitchen can be quite a daunting task. That is simply because of the numerous designs available that could lead you to confusion on which choice really makes the great deal. You'll see one advantage over another and then you'll find yourself tangled in another group of better choices just when you thought you've had the best to bet on. Aside from that, it is also a must to scope out things first, like how much of a cut can be consumed considering the fact that there are other furniture in the kitchen space. Also, there are two axioms for determining an ideal kitchen cabinetry choice – it must possess exquisiteness and it must be a paradigm of practicality. Two of which are found in cherry cabinets.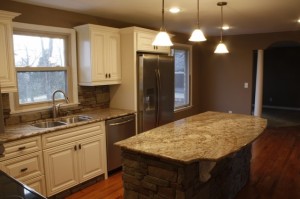 Why cherry wood cabinets are the reasonable choice
There are palpable reasons why cherry cabinets make a great deal for a kitchen cabinetry choice. The first one would be that all of them are made only from real wood. Apart from possessing beauty, cabinets out of solid wood are high in quality as furnishings and thus, they can last long lifetimes. Though some special caring might be on the line, they are certainly more robust than cabinets made from pressed wood or pressboard. You may also find cherry wood cabinetry to be costlier than a lot of cabinetry types. However, it is less likely for you to have them replaced every so often because they carry impeccable qualities that avoid easy tearing.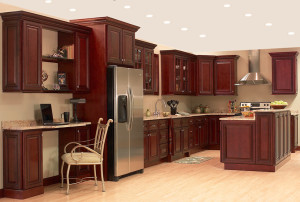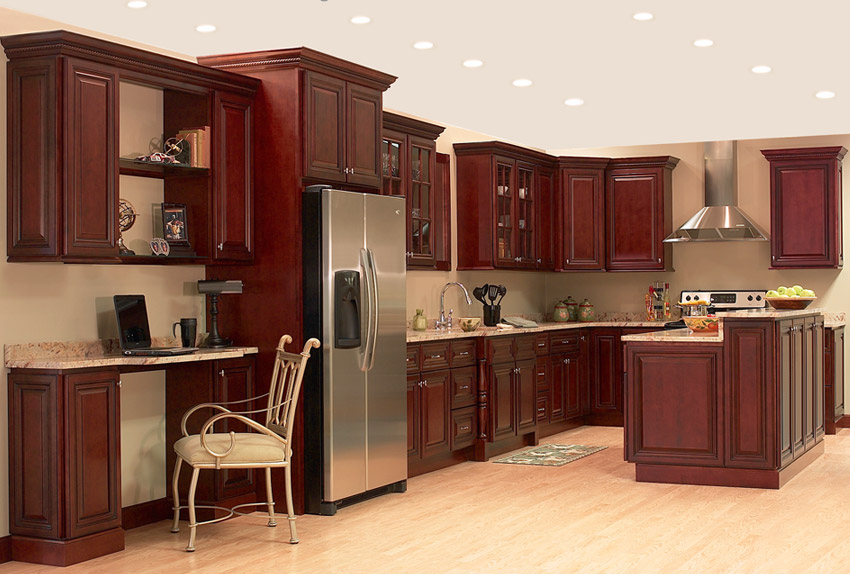 Cherry kitchen cabinetry as a mid-range route
Some people consider cherry cabinets to be somewhere in the middle. They may not be that cheap, but they're also not that expensive. Cherry wood cabinets are also known for their medium level of strength, making them strong enough for protracted use. So cherry being a prevalent cabinetry option totally makes a lot of sense granted numerous homeowners view cabinets to be investment that are long lasting.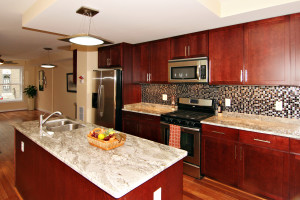 Cherry cabinetry is rich in color
Aesthetic value being an important factor to consider is relatively undeniable. Cherry wood comes in a gorgeous color that deepens with light and age. This is one of its notably admired features. But one thing worth being mindful about is that an aged color could lead you to some difficulty in matching the overall appearance of your kitchen when replacements have to be done, especially when the designs are somewhat contradicting in one way or the other.
Nonetheless, cherry generates some distinctive warmth on its own. If the background of the kitchen has a warm color, it is likely to make a more inviting feeling, which would make not only your family, but also friends feel like they're at home.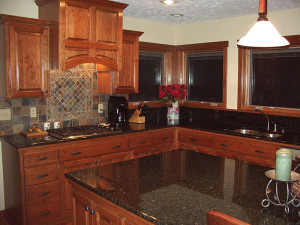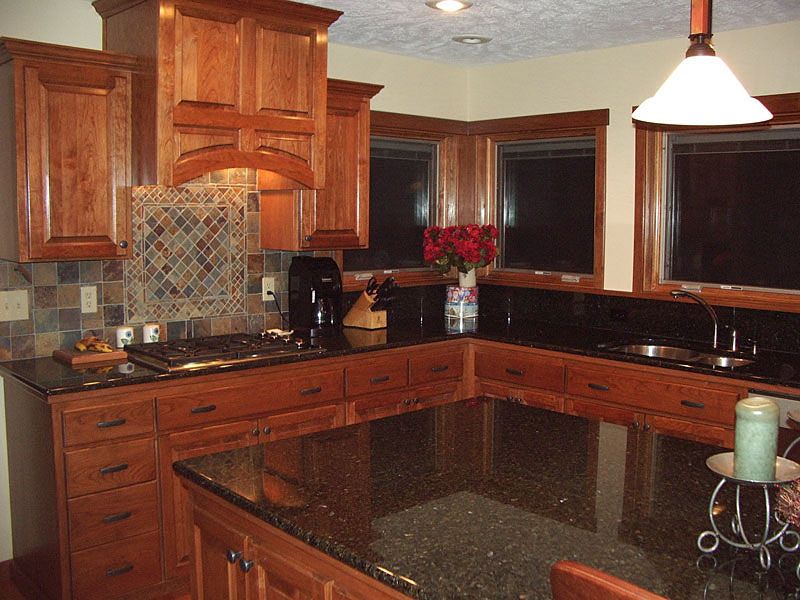 Natural cherry cabinets for various design schemes
A lot of people want cabinets that are consistently grained through smooth wood materials; cherry cabinets happen to qualify for that criterion. Virtually all cherry cabinetries work well with any kitchen decoration. If you have a black and white theme for your kitchen, there are dark cherry cabinets that should fit the missing puzzle pieces, treading the lines of classiness and minimalism. There are also cherry cabinet options that can help contemporary designs feel less blunt without losing great sense of style and taste.
Cherry made cabinets are widespread and you can either go online shopping to the reliable virtual stores like Cabinets Direct or visit actual home furnishing shops around your locale. Either way, it is rest assured that cabinets out of cherry wood are produced with the finest grade that will match your styling and functional preferences.