White Kitchen Cabinets: Stylize your House
White is a color that will compliment any environment. Kitchens are no different. Be it bright walls that reek of modernism or classic subtle shades that insinuate class; white kitchen cabinets will meld with the interiors of both and render a class of its own. Interior designing is all about mixing and matching stuff. It is not everyone's forte to come up with something unique every time. However, one can never go wrong with quite a few simple combinations. Here are some decoration ideas that always look good. With them, it is always a win-win situation.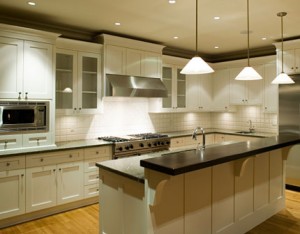 Decorating Ideas
Look #1: The Classic Antique Look
The fact that one cannot create an antique look in small apartments is an absolute myth. Old world charm and space constraints do co-exist together. Instead, space constraints give an opportunity to create an illusion of space. It craves minimalism to achieve the look. To create a similar effect in a kitchen is difficult for a kitchen is a crowded place. To store so many utilities require kitchen cabinets. White kitchen cabinets work wonders but simply white will not do. Get antique white kitchen cabinets that last longer than wood. It not only saves space but is worth the money too.
Look #2: Experiment or No Experiment
Isn't it fantastic how black and white lighten up or brighten up everything in a room? When amidst a chaos of colors, it tones everything down and with the toned down look of the walls, it brings out the true essence of the colors. Hence, no one can ever go wrong with black and white kitchen cabinets. Most modern homes experiment with the color scheme and white kitchen cabinets are ideal. Again, black is a classic color and is always in demand for it does not need attention and meticulous maintenance.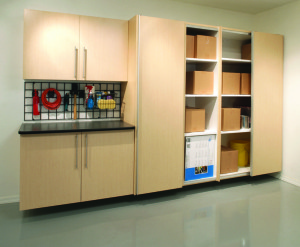 Look #3: Substitute with Classic White
When black and white become too obvious colors, add a hint of off-white. Subtle with a dash of class, it is the ideal color when planning to go monochrome. Monochrome is another trend that is catching up soon in the kitchen interiors. So why not incorporate the same trend in the kitchen with off white kitchen cabinets? Easy to use and spill proof as they are nowadays, chances are they will last for a very long time in the years to come.
How to Incorporate and Where to Find Them
The biggest challenge is not to find what works but to find a trusted, pocket friendly franchise worth the money paid for. Most companies promise too much but never live up to the promises they make. The ones that do, charge a huge amount for the same in the name of good quality. However, it is a relief that a few reputed companies manufacture for the middle class surviving the brutal world and wanting to enjoy the comforts of high class living.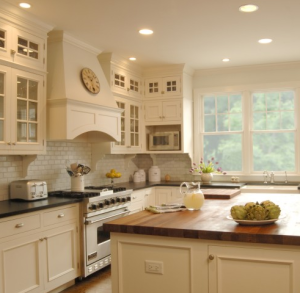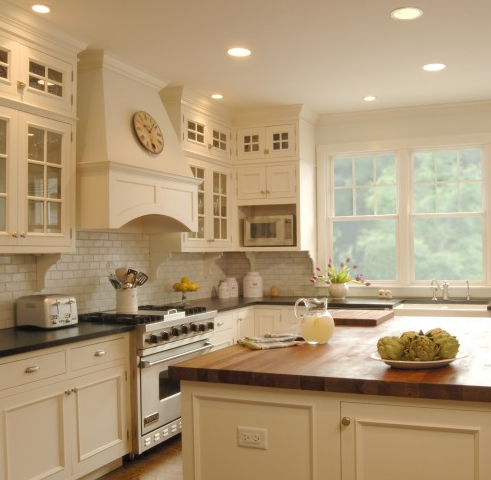 One such company, Cabinets Direct is a latest but trusted brand in the world of kitchen interiors and modular kitchens. They have an assorted range of kitchen cabinets to suit the needs of a common person. Other than being affordable, the products are durable, high on style quotient and cleverly designed to fit a large amount of kitchen utilities. Taking care of the customers is their utmost priority and from there originated the concept of onsite servicing.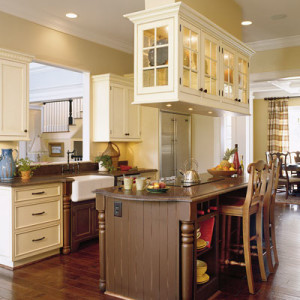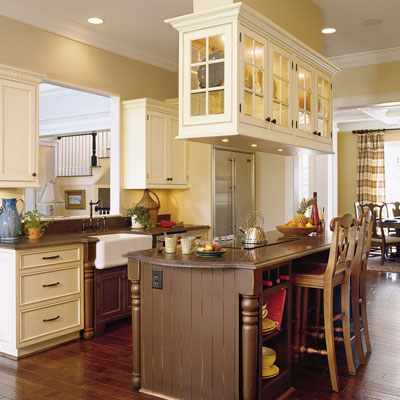 They offer huge discounts from time to time and exempt the customers from the installation charges too occasionally. Can it get any better?
Bottom Line
Kitchen cabinets save space and organize your kitchen. A cluttered kitchen could be the chief reason for accidents. Kitchen cabinets are necessary and a stylish kitchen cabinet will give an otherwise stylish home, a stylish kitchen as well.